Moticheck is presenting: The 5th PHRA Assembly
Moticheck is a proud sponsor of the 5th PHRA Assembly.

Join Jun Abo and Pille Parind-Nisula on the event and follow us live. Jun will open the conference with his keynote live on November the 23rd at 10 in the morning.

To celebrate the occasion, we are offering exclusive discount to all participants of the Assembly for 12 months.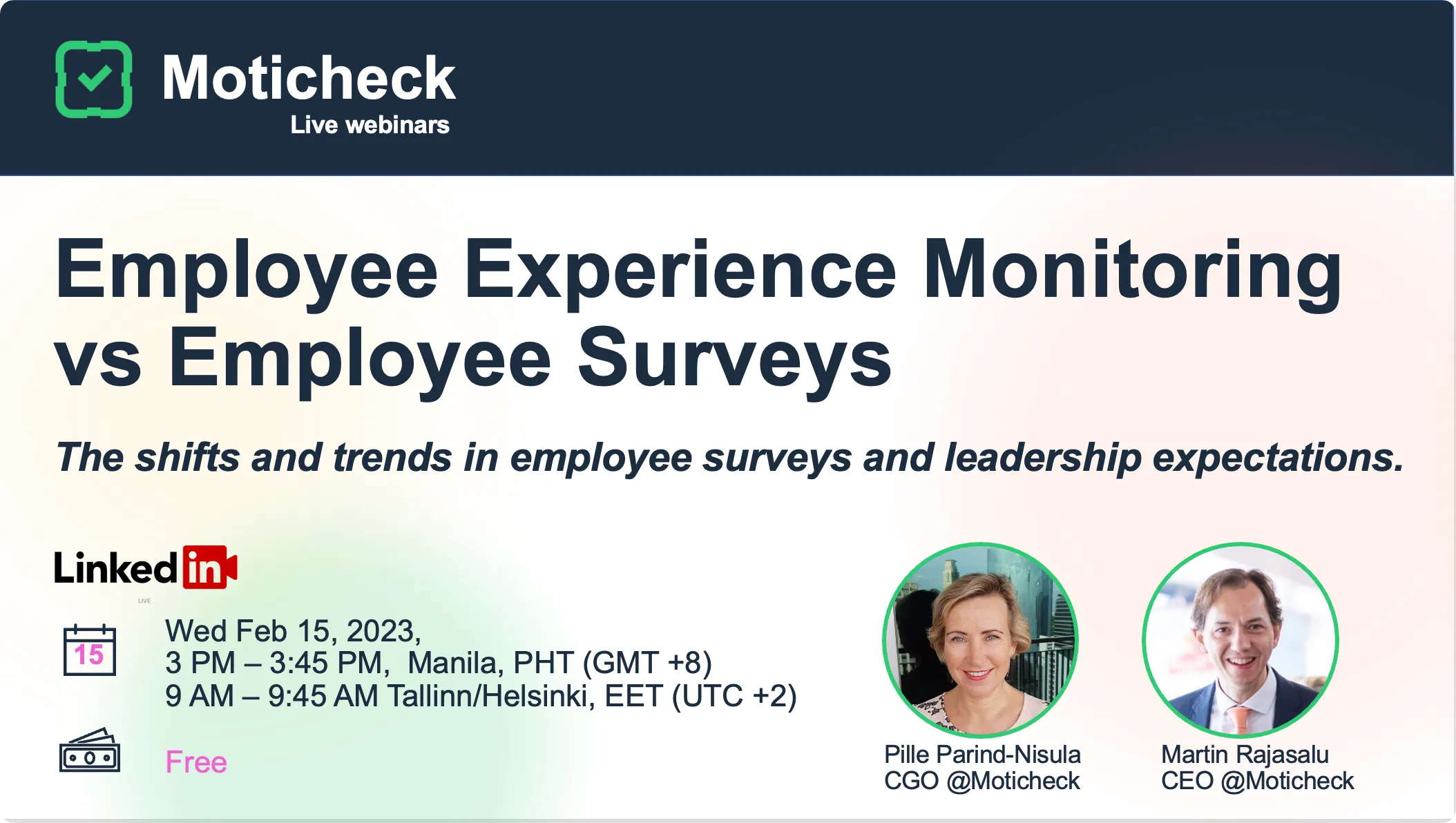 Limited PHRA offer
First 2 months free + 10% discount for 10 months
For a typical company with 200 employees, this special offer would mean saving more than 130 800 PHP annually. The Moticheck license fee for 200 employees is 43,5 thousand PHP a month. So normally you would pay 523 thousand pesos per annum. With this limited offer, you would save 131 thousand pesos and get it going without any setup cost.
A larger employer can expect a lower license fee per employee. A typical employer with 5000 employees would pay 10 million PHP for Moticheck licenses annually. The limited offer would save 2,5 million PHP in total for companies of that size!
The special offer is valid for PHRA participants who register for the Motichek demo before Christmas 2022.
Claim your discount or ask for more information
Special offer to the participants of the 5th PHRA conference, 2022! Register for the demo before December 24, 2022, and get a 10% discount on a monthly subscription!
"*" indicates required fields
Lead with confidence
Moticheck lets you instantly know if something is trending up or downward. You are always on top of your game: You know how your people feel in their roles and you see the dynamics of your teams' employee experience live. You know how to retain people and manage productivity, how to recruit, and how to onboard. You know how to lead.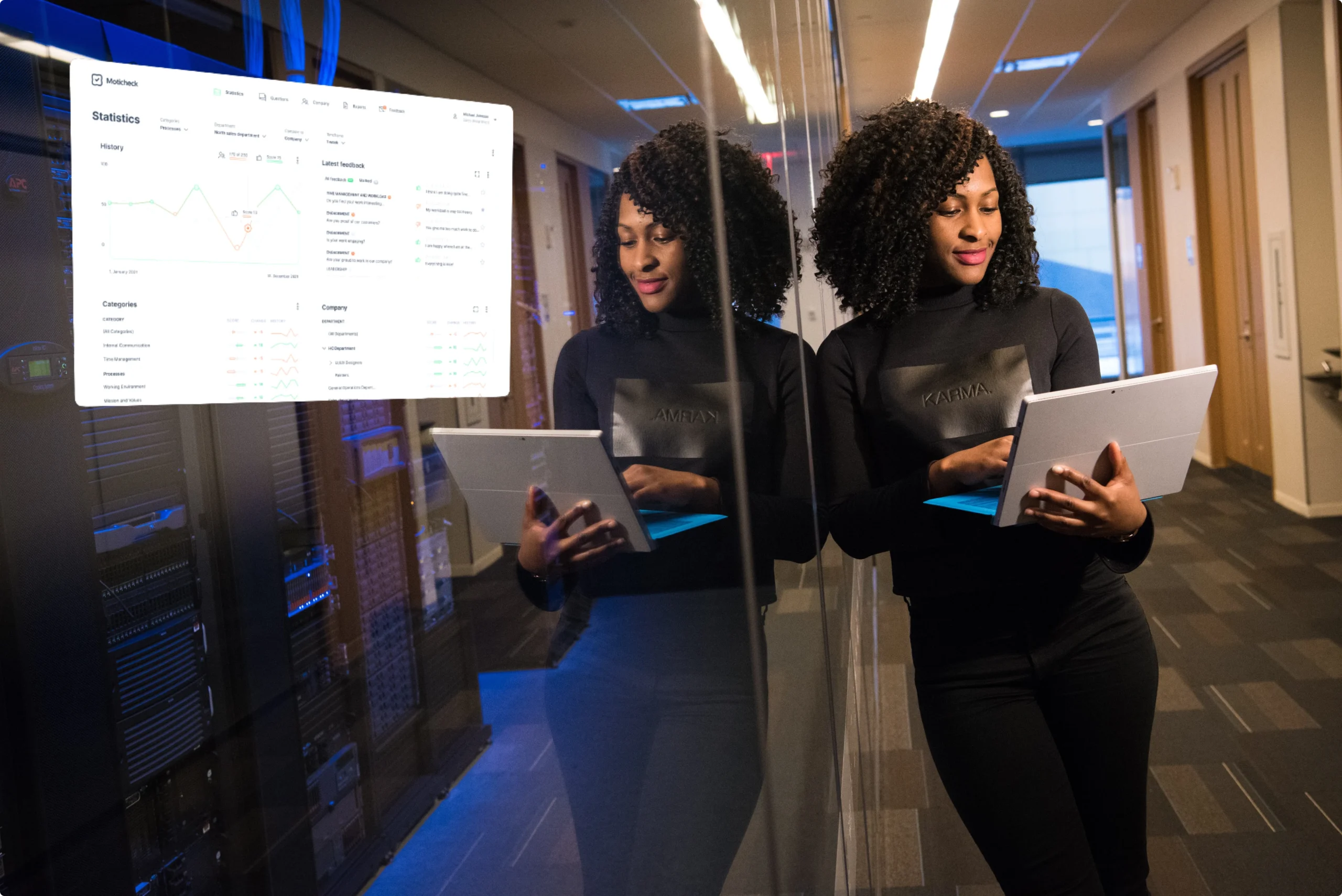 We serve thousands of employees and leaders in various industries.