Does your employer branding need continuous employee experience monitoring?
Categories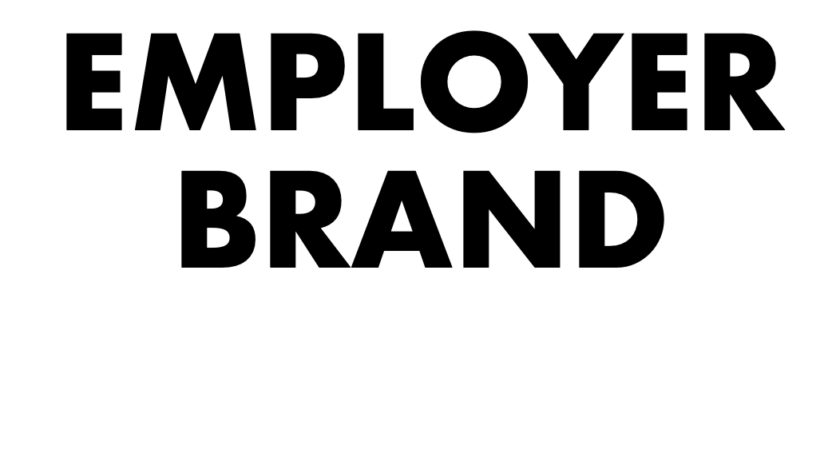 Employer branding is an active process that promotes the values that you represent as an employer. To existing employees and potential candidates, to society in general. 
Who are those existing employees and potential recruits? In what roles and positions are they in? What are their values and beliefs? What are the pains they face in their roles? What about different locations the organization operates in? The audience of employer branding is very diverse.
Therefore employer branding cannot fit into one sentence or a brief slogan.  People in different roles and locations experience the organization very differently. Assumably sales reps, a CFO, and assembly line operators have all different expectations and challenges in their roles. And I suppose that the employee experience in a metropolitan HQ is different from a production unit in a distant location or a logistic center in a port. The larger the number of different roles the larger the variety. 
So branding is tricky. It's not an offer or campaign that lasts for some time. It's more like a series of storybooks. One has to tell the right story to the audience segment to be successful in employer branding. It is quite a challenge as you have to have the story that everybody likes and you have to have the stories that speak to only specific roles in a specific location without provoking or disturbing other readers.  
Stories have to be connected to reality
Social media is the good, the bad, and the ugly. It has become the dominant channel of external employer branding. At the same time, it is accessible to internal resources as well. It can be a beautiful campaign, it can be a naked truth, as well as an ugly conspiracy. One can of course have very different stories for internal and external audiences, but the risks must be identified. The biggest risk is employees telling that company's social media is misleading. There are examples of severe statements. ESG cases for example. Leadership conflicts. D&I. Remember "me too"? And we all know that a corporate message hardly ever beats an employee statement. So the story that you tell can not be a fairytale, it has to be linked to reality. But there are many realities.
So here's where the employee experience screening comes into play. Continuous – daily – employee experience screening maps your employees' work-life joys, pains, and expectations, continuously. With such tools, it is possible to have up-to-date data about what counts for people in specific roles in specific locations and one can see what have been the developments over the period and if there is any seasonality involved. The employee experience screening says both what your audience wants to hear and what are your strengths. It also underlines your risks and what you should not touch upon or what you should treat as opportunities. It reflects how your employer brand looks like to people inside the organization. Team-by-team. Location by location. 
Timing is important
What is the perfect time to launch and run an employer branding campaign? Is it always on? Does it have seasonality? Should you take it down or boost it? Once again both internal and external factors influence the intensity and timing of an employer branding. Since we usually have very limited control over the external factors apart from obvious seasonality, the internal details may provide significant input to managing employer branding. There might be seasonality internally as well. But there is probably a lot going on that is completely irregular. There are known factors, there are unknowns one can turn attention to and there are unknown unknowns. Constant employee feedback and experience monitoring may well provide you with the answers you are looking for and even unlock the unknown unknowns. Based on that kind of data it is easier to manage the risks arising from internal affairs, changes, and processes.  Let's pick a fast-growing company example to illustrate the case. Let's imagine the company has doubled its headcount in the last 18 months. Your employer branding is all about taking the initiative and being involved and engaged. And then there is a strategic alliance with a perspective of an M&A announced. What kind of impact does it have on your people? Should you push on with your employer branding or pause it? In all countries? For all segments?
Managing the internal risks
The constant employee experience monitoring is that you get a lot of valuable data especially if the organization operates in several locations or includes diverse roles. The more information you have the more confidence and the fewer risks you have. Internally it is mostly about mapping and understanding the risks although the branding is about communicating the strengths. Having a finger at your organization's pulse on daily bases and being able to monitor changes team-by-team will probably help you to communicate your employer branding messages more sincerely to be more relevant to your audience and helps to navigate more safely in the channels as well. An annual or quarterly eNPS is not up for the job. There is much more data available than just and promotor index. Your people are active on social media daily. You should also be able to monitor the internal input for your employer branding daily. The devil is in details. 
Martin Rajasalu, May 2022