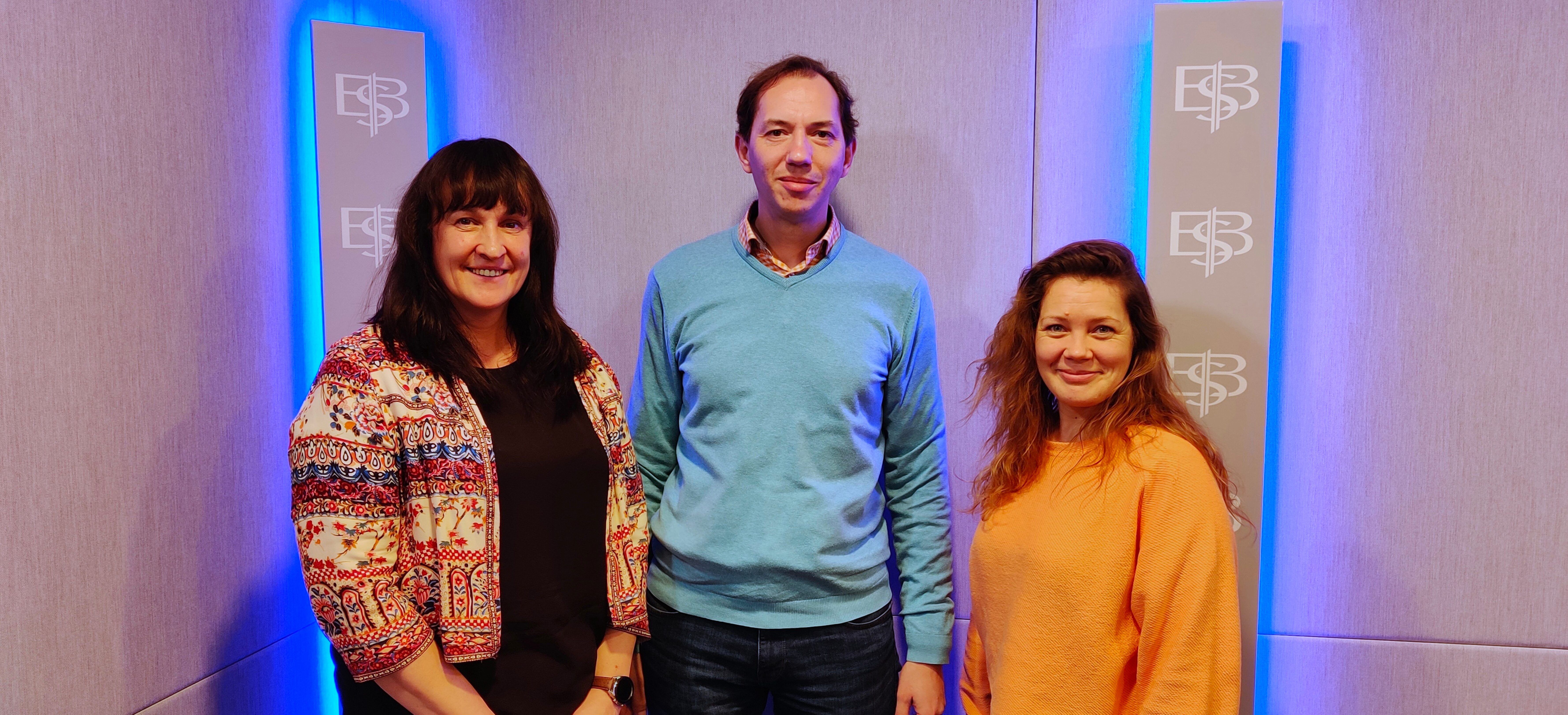 February 2022
In a recent episode of the EBS podcast, we talk with experienced human resources manager Hels Mikkal about different ways to bring and keep talent on the team. It is also about what characterizes those people who have left the company but have returned.
If we think about where we were here in the Republic of Estonia 30 years ago, our working life and the rest of our lives have changed a lot. If we compare an Estonian with an American, then our life has been very interesting and there has been a lot of change – to complain that we do not move, do not change, and are not dynamic would be wrong. One and a half years ago, we feared that our economy would collapse, half of our people would be unemployed and we would have no more businesses. We are now in a situation where our companies are seeing so much growth in their business – at least half of the companies are planning to recruit more people – so we are doing well! Our services and products have a strong market, people value them and we need more people to grow further.
Hels Mikkal, who has worked as a human resources manager in various sectors for a long time, notes that she has also noticed how the last two years have led companies, organizations, and people to learn a lot. As an HR manager, for example, she has discovered that she has become a marketing person in the last 6 months or a year, as employers increasingly have to think about how to sell themselves, how to brand the employer skilfully and have an advantage in recruiting new employees.
Companies invest a lot of resources in finding new employees, which makes it all the more important to be able to attract the right talent to the team. In this workforce situation, we are in, spending time and other resources on recruiting and training just to discover that a recruit was expecting something else is a silly waste of resources – no one wants that. It is very painful.
I have also recently seen a topic raised by  HR managers on how to involve a recruiting manager in the recruitment process. I think there's no other option but to be involved. If the manager does not contribute, it is difficult for the HR team to work miracles. Hels Mikkal admits that it very much depends on the manager's character. "I also know companies that are in a fast growth phase and that consciously involve the employees of the whole company – train all employees, map potential candidates; every employee is a recruiter of new people in the organization, "says Hels. She emphasizes that the labor market in Estonia today is very strong, which also gives people more courage to leave work to train or travel – they know that they have strong enough competencies to return to the labor market again after a while and be successful.
EBS's podcast Cable 28 is available on  Youtube, Spotify, and Apple Podcasts.
Previously published programs can be listened to here.