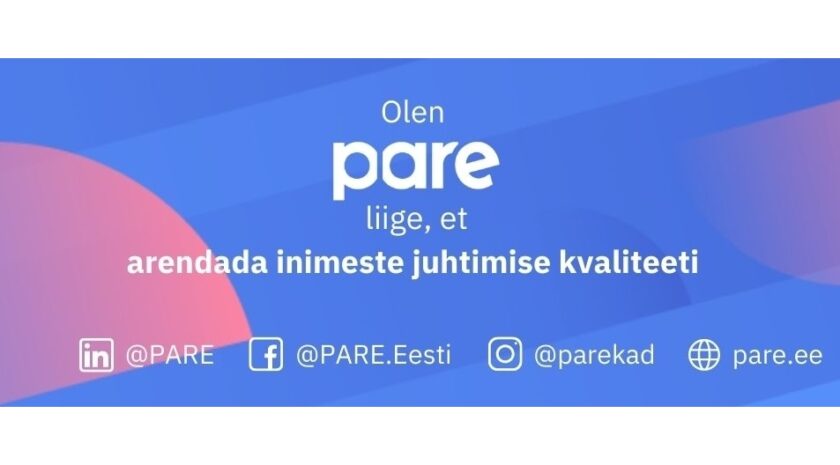 Moticheck is now a proud member of PARE, the Estonian Association of Human Resources Professionals! PARE is one of the most influential and largest professional organizations in the region in the field of personnel management and leadership development.
This mission of PARE  fits perfectly with Moticheck's values. We are pleased to contribute more broadly to the development of human resource management functions, management quality, and the digitization of management and human resources tools. We look forward to working closely with other PARE members and PARE employees. It is an honor to be a co-thinker in a network with such a great history and membership.
Read more about PARE here.