Can you hear me, boss? Instead of an annual satisfaction survey, ask an employee one question each day
Categories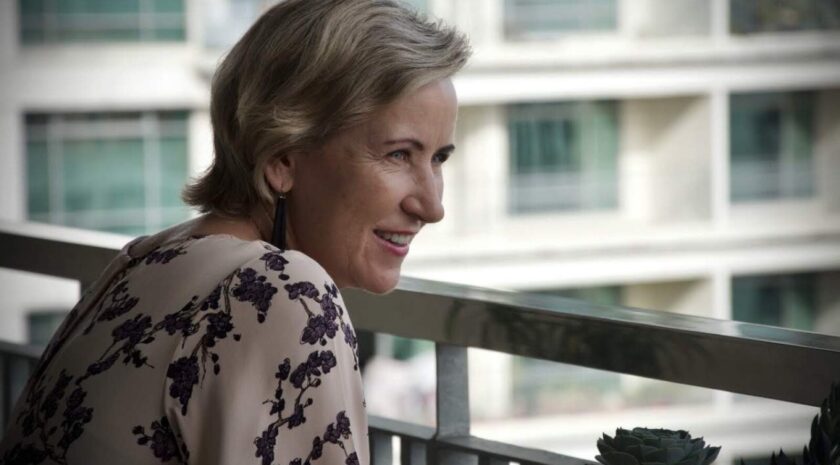 Last spring, I had the opportunity to see a shift in the attitudes of global business leaders. I saw an attitude that valued the ability to continue to pay the salaries of employees even more than financial results or the service standards promised to our partners, writes Pille Parind-Nisula, a management expert living in the Philippines.
For more than a year, we have lived in an environment where the office is no longer synonymous with working. Some teams have not met for 13-14 months for now. In addition, in global companies and away from home, there are situations where work has to be done in a very inconvenient time zone and families may be forcibly separated for long periods due to travel restrictions.
Such changed circumstances place new demands on managers. Before the pandemic, one could still see an attitude where the display of managerial empathy was considered rather weak. In the current circumstances and in virtual communication, managers simply cannot reach an employee without empathy. The number of critical moments in our lives, whether related to health or changed conditions, has grown significantly, and we expect and need more understanding than before.
Companies taking care of employees mental health are no longer an exception
I currently live in Manila, the capital of the Philippines, and I interact daily with business expatriates. Last spring, I had the opportunity to see a shift in the attitudes of global business directors. When the quarantine was announced in March and the staff of hundreds of large service centers could no longer come to the office, the managers personally contributed to the creation of functional workstations in the homes of the employees. In this country, having a well working internet connection and owning a proper computer at home are not a matter of course. I saw an attitude that valued continuing to pay salaries to employees over company results or the service standards promised to partners.
Before the health crisis, it was the exception when companies cared to support the mental health of their employees. Today, there are many such companies in both Estonia and Asia. Mental health costs have been added to workers' health insurance plans and many different support programs have been set up to provide workers with support when needed. Caring and empathy have taken on a new practical expression.
A lunch at Zoom is not enough
In a situation where all employment relationships have moved to the video environment anyway, we have reached a point where nothing more can fit there. At first, enjoying a virtual lunch with colleagues or celebrating victories in Zoom was kind of nice, but after more than a year, we can't and don't want to open up personally in a virtual environment. The internet cannot replace coffee conversations in the office kitchen.
Existing annual employee satisfaction and motivation surveys are no longer sufficient, even without the pandemic, because change is rapid and does not open up dynamics. The quarterly approach also does not provide certainty that the information needed to make current management decisions is not out of date. The answers depend to a large extent on whether they were answered at home at the time when someone's teenager was having a difficult time, or in an office when sticking directional stickers to the floor didn't seem like a meaningful activity.
In such a situation, how can you ensure that each team member continues to feel involved and motivated, even in their home office or in a completely different country? How does the manager get information about those colleagues whose hopelessness or fears are currently overwhelming and who need attention? We can react quickly if we have daily contact with employees. By its very nature, it can only be via a channel that works with everyone contributing to it on a daily basis. Ideally, it works unobtrusively and effectively and gives employees the confidence that they will be heard and their views cared for.
A question a day
The lack of an ongoing overview and the narrow focus of previous satisfaction and motivation surveys have led managers to look for new solutions. The Moticheck solution, a collaboration between managers and IT enthusiasts, was born out of dissatisfaction with a survey used so far. Indeed, the relevance of its results two months after the survey was taken. While it was being tested, a solution was achieved that asks the employee a question a day. Answering this doesn't rob an employee of valuable work time any more than one "like" on Facebook. Twenty questions a month allows you to open up a much wider range of topics than just satisfaction. As a result of such an ongoing survey, the manager gets a feel for the pulse of his team covering various aspects of working life, a result that visualizes change and is available to all team members online.
Changed circumstances lead to the need for changes in the business processes. Assessing the situation from the manager's point of view alone is not enough. In the midst of change, we need more ideas from all parties to reach better decisions. I have gathered innovative ideas while working in different companies and developed several methods for this. I know that unwritten thoughts are usually left untried and unimplemented. I believe that convenience in collecting ideas also works more than campaigns and prizes. Please give me a reminder once a day and a chance to guess or make a suggestion, and the vast majority of ideas will end up on paper. Based on the feedback received from the mentioned Moticheck users, the first month of use brought comments and suggestions to such an extent that they could be used to outfit projects for the rest of the year. It shows how many answers are hidden away in people that are waiting for questions and attention.
During what are still difficult times, we want to be heard and feel that how we are doing is important. Not only with family and friends, but also in the context of work. Not only do employees need it, so do managers. Existing communication channels and inquiry methods need to be updated.
Pille Parind-Nisula