How does a company benefit from personnel surveys and how does employee involvement bring success?
Categories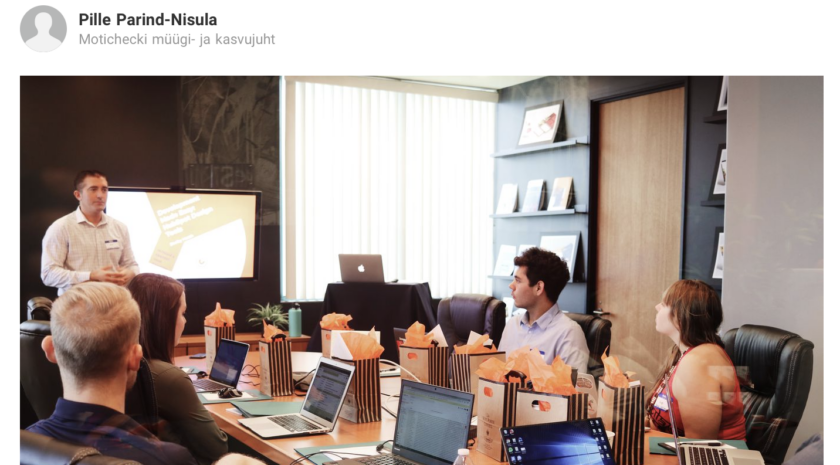 The customer is mostly asked for feedback after each purchase. How well a company does depends on how satisfied the customer is. Employees are, in a best case scenario, asked for feedback in a once-a-year satisfaction survey. And yet, I think we can agree that there are no satisfied customers without the input of satisfied employees.
We continue to live in a world where research is being done in some companies only because the human resources manager said she has to do it as everybody else does. However, the aim of research should be to grow the business through employee engagement and development.
Customer or employee?
Asking customers for feedback has become a matter of course in the sales and service culture. Asking employees for their opinion is not as natural yet. There are still managers who think that paying a salary is a sufficient motivator. These companies may not expect the best contribution from the team, but this is unlikely. It seems that marketers have been more effective in making changes in the development of the field than the management culture as a whole.
Asking the customer for an estimate after each sale or service event is standard for many businesses. Asking employees for assessments on a daily basis seems outrageous and an invasion of an employee's privacy. But who should make the customer happy if not our own employee? The opinion of the employee cannot be less valuable, as he or she works in this field on a daily basis whereas, depending on the business, the client may only make a purchase a few times a year. The ambition to be more than a mediocre company requires valuing the importance of both employee and customer experience.
Employee experience mapping
In a labor market pushed by the expectations of growth, we need to deal with our people more and more carefully. Even state-owned or telecom companies with the title of best employer do not miss the fact that companies in the "new economy" attract hundreds with millions raised for growth plans, and many new people need to be involved to realize these plans.
An annual employee survey or a narrow focus of the survey is no longer enough to be a successful employer. As a manager, we need to know how our team members feel from the moment they come to work until they leave. "We have difficult times" should not be a reason not to ask employees how they feel. On the contrary, as managers, we should trust our people's willingness to understand, make concessions, and even take on additional tasks. We have after all chosen the best candidates for the job.
In addition, rapidly changing times and the health crisis have left their mark, which we need to adapt to. Right now, we need regular feedback from employees, both on the performance of changed work processes and on people's well-being. Ideally, a communication channel that works weekly or at least more than a week provides valuable information to the manager.
Do I know or do I think I know?
In the everyday work cycle, it is easy to forget the fact that our priorities are not all the same, from departments to individual employees. The image behind the manager's desk differs significantly from the vision of the marketer already mentioned, or from what the accountant has sketched out. That's how it is, but it must be taken into account on a daily basis.
Indeed, even without research, an experienced manager knows the important problems and hopefully the strengths of his or her field. However, it would be good to ask whether employees consider health insurance or paid additional leave to be more valued as a benefit.
Technology makes it easy to reach people and quickly analyze responses. The probability of a good management decision is significantly higher if the decision is based on the results of an organization-wide survey and not on personal opinion. Even the best managers and HR specialists are not able to grasp all the nuances of team morale, openness, and culture. If the goal is to grow and improve, we need to start with mapping and continue to act on the information we receive.
Why are my people leaving?
Various studies point to the lack of development opportunities in the company and bad management as the most important reasons for leaving. Management quality has become an essential part of the compensation package and a reason why talent should come to us or stay with the company. In cooperation with a direct manager, an employee's development plan is ideally created, which gives the person a perspective in the company or as a professional, and gives the company a more detailed knowledge of internal resources. The exit interview is already hopelessly too late to ask for feedback.
Whether the departure is planned or voluntary, it will in any case involve a cost. Of all the benefits of an employee survey, this part is the easiest to calculate. Finding and training a new employee is as a minimum a three-month salary for a given job and has a specific impact under the bottom line of performance. The link between employee involvement and reduced turnover is direct and has been proven in many studies.
It's more useful to ask
Thus, research is still useful in order to improve something in the company upon request. Not because everyone does it, we do it too. Thus, the renowned international Gallup 2020 Q12® Meta-Analysis survey of more than 10,000 teams shows that employee profitability increased by 23% as a result of employee involvement and was positively affected by employee turnover, sick leaves, and, for example, the number of accidents at work. The perception of the well-being of employees in the target group increased significantly.
Sometimes it is more convenient not to know, but it is more useful to ask. Failure to ask, in turn, does not mean that people do not have opinions and thoughts.
Pille Parind-Nisula