June 2021
This time we have been working on improving the feedback functionality, regular reporting. The biggest improvement for our users is the launch of mobile apps
We have integrated feedback into question cards. There is an envelope icon with an orange bubble that indicates if there are any comments to the question. Just click on it and the feedback for this question for the given team is displayed. This functionality helps to access the info with less scrolling.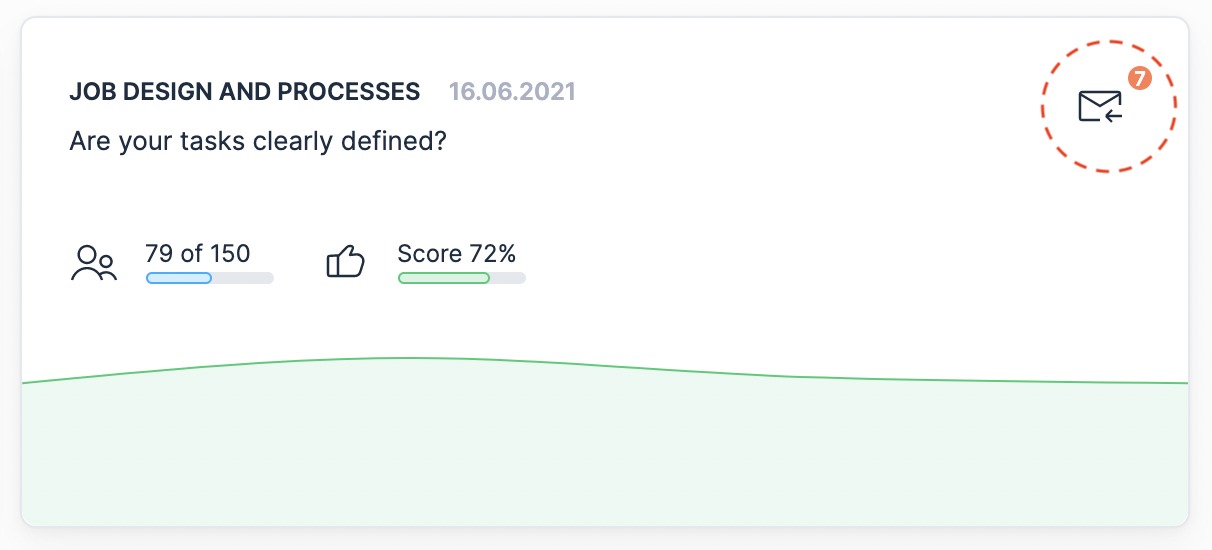 Now managers and administrators can indicate that they have noticed comments provided by employees. Managers can checkbox the comments and let people know the feedback has been noticed. Once clicked the checkbox will turn to green. Now you know if someone has seen your comment and has picked it up for further action.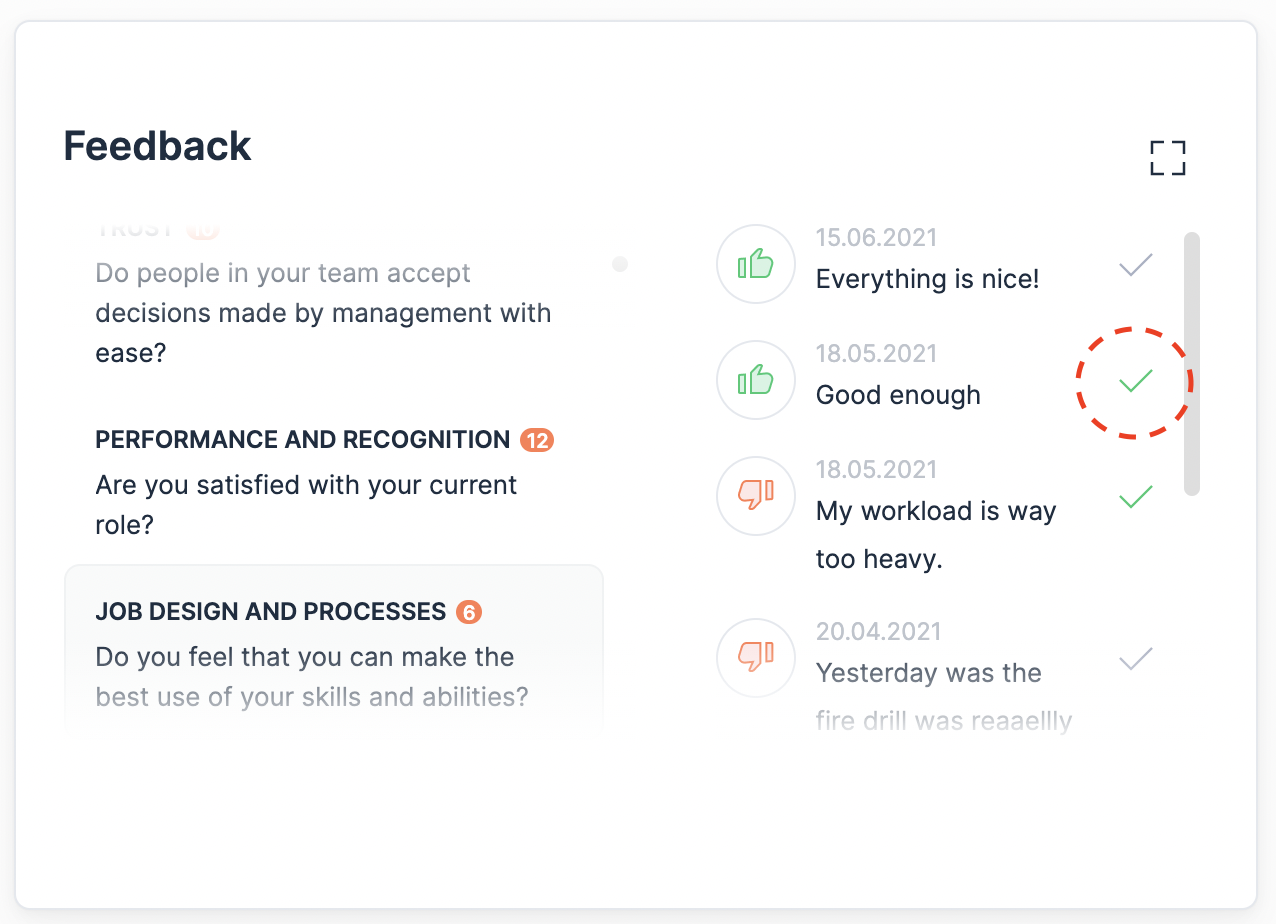 Regular monthly summaries
All managers receive a monthly letter with a short overview of the team's recent developments and feedback. This way the managers get easy to read short memos of how the team is doing and one click acccess to full results.
IOS and Android apps
Now there are more options for answering the questions and providing the feedback. We have launched the apps for both Android phones and tablets and for iPhone and iPad. The app integrates the full desktop functionality as well including the results and administrative tools. For download click