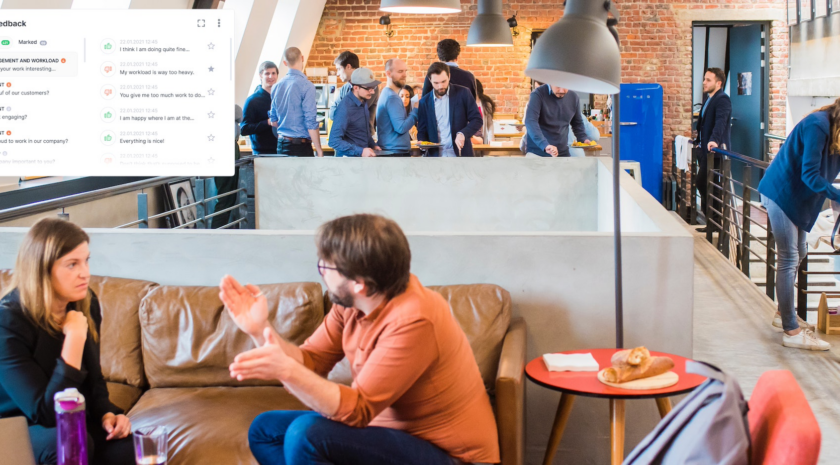 The great resignation and the quiet quitting are the hot topics in 2022. Would these be mysteries for us if we master leadership? Obviously no! So, where to begin our improvement? Let's focus firstly on 1:1 meetings. If we were champions of 1:1 then we would be able to hear our people, know the expectations and manage retention. Would we? 
One-to-one meetings have become a routine part of leadership. Talking with each other takes us a long way, but too often, we get caught in the vicious circle of old ideas with a narrow focus. The problem of inefficient 1:1 originates from not focusing on the purpose and lack of delivery speed. We should revisit the WHY? of one-to-ones. From the employee's perspective and the direct manager's perspective. It is obvious that we want to achieve the best possible results in our jobs. 1:1's should be one of the means to enable it. As an employee, I turn up to a 1:1 meeting to get feedback, clarity, focus, and eliminate obstacles including fear and unawareness. As a manager, I want to enable my direct report's best possible result in the short and long run. 
Sharing is caring, caring is sharing
I suppose the meetings do not occur daily or weekly. There might be things that need time to get sorted, but one has to recognize the fast-paced change we live in – inside and outside the organization. We are not very good at separating private and occupational lives on one hand. So we are far from being immune to external experiences. On the other hand, we're all familiar with quotes like "It's all about the people", "culture eats strategy for breakfast", "engagement is the mother of motivation" and "people join companies and quit bosses". It does not take much to understand that the performance, to-do lists, and technical configurations should not be centric in 1:1 meetings. The meetings should firstly be about what we experience, how it makes us feel, and how it impacts performance. Sharing is caring, caring is sharing. Often known as feedback. Secondly, the 1:1s should be about problem-solving. We should feel very good after a 1:1, we should be up beaten, optimistic, and positive. The opposite would not make too much sense, would it?
Now, this is a tall order to know all, see everywhere, and hear everybody. There are so many aspects affecting our work lives. It is almost impossible to cover all of it in a meeting. I'm afraid that revisiting the issues discussed at a previous time does help just a bit. It was then, it's covered and supposedly sorted. More resources should be invested in learning about unknown unknowns. Modern employee experience monitoring tools can do a lot of prep work for us mapping the feelings and experiences between the meetings and providing insight. Here I would like to refer to an earlier blog post at moticheck.com about the struggle people are facing in their daily work lives and how mental health issues have emerged recently. Pille Parind-Nisula wrote a piece "Mental health needs immediate attention!"
The benefits of smart technology
I know people do not like AI to map their work-life experiences. AI is often intransparent and creates mistrust. Some tools are engaging, transparent, and pro-trust. And I'm not talking about the pulse surveys or eNPS surveys that cover narrow fields and are performed seldomly. What people felt six weeks ago is completely irrelevant. The point is that there are probably hundreds of questions we can ask before we could walk a mile in the other's shoes, but we don't have the time for that. Software solutions can certainly help us out. And not the tool that helps to take notes and follow up on the OKRs and KPIs. This part is easy and known. We need to have new information, updates, and confirmations. 
I reckon that continuous awareness of employee experiences and preparation for 1:1s is the key to better leadership, employee retention, and productivity. A good start, at least. So what can I do? Generally, I should be a better listener. Everybody should get better at hearing what co-workers are saying and understanding how they feel in their roles. It is more complicated in fast-paced global teams with hybrid workplaces. That is exactly where I am. 
So my playbook chapter one in preventing resignation (an improving leadership and productivity, I suppose) shall include:
Find out how my team is doing, how are the performance and productivity

Share the information;

Find out how my team is feeling in their roles and why. What makes them perform and what gets on their nerves;

Make sure this information is up to date and shared among the team;

Use 1:1 and team meetings to get on top of the issues, and get down to details;

Tackle problem-solving on the go, but take it seriously. Engage and empower teammates to take initiative and get involved;

Follow up on improvements, underline the progress and ask for feedback; 

Think about my feelings and the origin of these. Put on the oxygen mask first myself and then help others. Remember, people quit bad bosses!